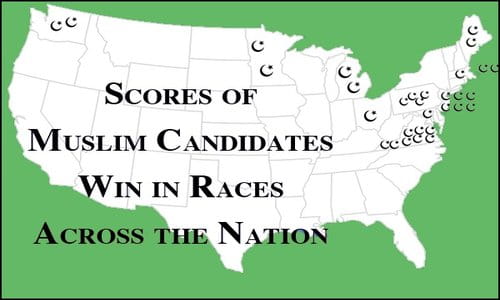 Comment: A quick review of   The four stages of Islamic conquest   shows that we are between stage 2 and stage 3. Islamism has largely been out of the news lately because of the DC circus. Unfortunately, the threat is increasing.  Soft jihad  ( this link is well worth reading in its entirety) has been an outstanding success in America, and when Islamist numbers are big enough to move to stage 4, the uninformed/misinformed will outnumber those who are aware. Our nation will become like the UK, Germany, and France where speaking against Islamism is a crime  punishable by any relevant sentence on the books.
It is worth noting that:   Excerpt How soft jihad worms its way here: "There are, of course, many Muslims who are happy living in societies led by secular governments and want nothing more than to pursue happiness for themselves and their families. Many Islamists, however, consider such co-religionists apostates for living this way and, according to the Islamist interpretation of the Koran and the haddith (Muhammad's teachings) say they will be considered disposable where and when Shariah law prevails. (emphsis mine) Mr. McCarthy took the book's title from a Muslim Brotherhood document unearthed when the Holy Land Foundation, an Islamist front, was put on trial two years ago."
Related: Clarion Intel EXCLUSIVE: Nationwide Militant Islamist Network
America has many enemies both within and without, and we cannot lose sight of the fact that they never go away, they simply go underground and wait for an opportune time to rise again.
*********
Next Generation Of Islamists Target Small Political Wins To Build Stature
By Shireen Qudosi/Clarion Project
Share this article:
---
Abrar Omeish just won a seat on the school board at Fairfax County in Virginia.  In the latest state elections, the 24-year-old became the youngest woman (and the first Muslim woman) to win a seat in Virginia.
In the counter-Islamist circle, Omeish is a well-known name.
The following tweet says it all:
BREAKING: The daughter of a Muslim Brotherhood official who advocated Palestinian "jihad" & hired the al-Qaida imam who ministered to the 9/11 hijackers at radical Dar al-Hijrah Islamic Center has been elected by Democrats to the Fairfax County School Board in Northern Virginia— Paul Sperry (@paulsperry_) November 8, 2019